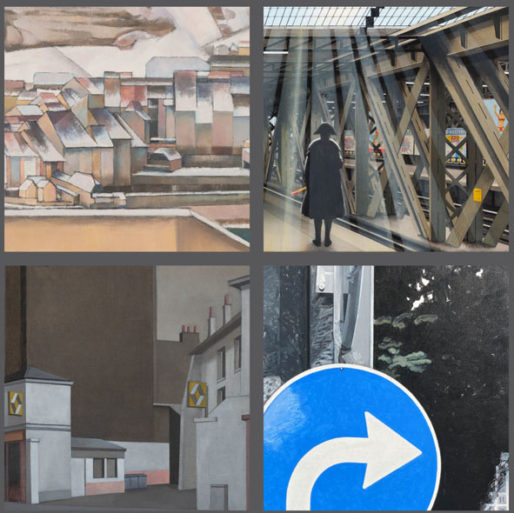 URBANITÉS 29.09.2023 - 28.01.2024
FOUR PAINTERS' VIEWS OF THE CITY
The Fondation Armand Niquille is presenting a major exhibition featuring paintings by the Fribourg artist and works by three other Swiss artists: Dominique Appia (1926-2017) from Geneva, Andreas His (1928-2011) from Basel and Émilienne Farny (1938-2014) from Vaud. Entitled URBANITÉS, the exhibition brings together some sixty paintings in the unusual setting of a room in the former Brasserie Cardinal, on the Bluefactory site, and highlights the different approaches of these four Swiss artists, all dead, who took a unique look at urban reality.
The public can discover or rediscover emblematic works by Armand Niquille, putting Fribourg and its urban setting in the spotlight.
Public opening on Thursday 28 September 2023 from 17.30
Official reception at 18.00, followed by an aperitif.
To accompany and document the exhibition, the Fondation Armand Niquille is publishing a bilingual book F/D containing several texts and studies on the theme of the city and urbanism, as well as reproductions of all the works on show, from private collections, museums and public institutions.